I'M

MICHAEL SABAT

Messaging | Sales | Product
Profile
Address: Wahsington, DC
Phone: 515-428-6774
Email: Just Click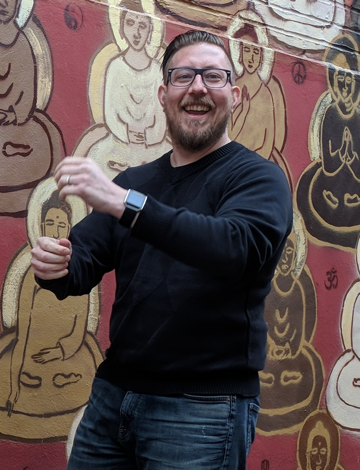 Skills
Facebook Messenger Platform
70%
2000
Miami University: Oxford, OH
Graduated with a bachelors degree majoring in finance with a minor in entrepreneurship.
2001-2002
Table Top Technologies, Founder
Award winning business plan focused on creating networked restaurants with screens on each table that allow customers to order their meals directly.
2003-2006
Global Amusement Consulting LLC, Founder
Bootstrapped startup that built and managed games & attractions in Amusement parks.
2007-2008
Image Info, Sales
Software platform that allowed designers and clothing manufacturers to build "Look Books" on the fly.
2008-2016
Mobile Commons, VP of Business Development
A pioneering company in the SMS space. I helped hundreds of companies launch thousands of text messaging campaigns. Mobile Commons was acquired by Upland Software in 2016.
2017-Present
@Mssg, Founder
Technology platform that powers automated conversations over Facebook Messenger. @Mssg helps organizations turn messaging into a marketing channel.
A career is about what's been building. Whether that means relationships, product or culture, creation is at the center of everything. The most successful groups I've been a part of have a mission, allow for individual autonomy and include groups of people that have fun together.
I've been fortunate enough to develop a unique perspective of how people communicate when they actually care about something.

Michael Sabat